Almost One Year On
It's nearly a year now since Brother Number One was finished, and it has been quite a journey since then, a fulfilling and busy one. We've had some great audiences here in Aotearoa and around the world – Rob and I have traveled to various festivals in Amsterdam, Melbourne, Biarritz, Adelaide, London, and on our way to New York too. What has been moving is meeting Cambodians in most of the places we visit, many of them still having to deal with the memories of the past and the challenges of living in diaspora.
Speaking of that, I had a rewarding evening last week speaking at an exhibition In Spite of Ourselves: Approaching Documentary at the St Paul Gallery in Auckland which included Vandy Rattana and his series Bomb Ponds, images of the Cambodian landscape marred by American bombs during the Vietnam War. To me, their tranquility today still evokes the violence of the past.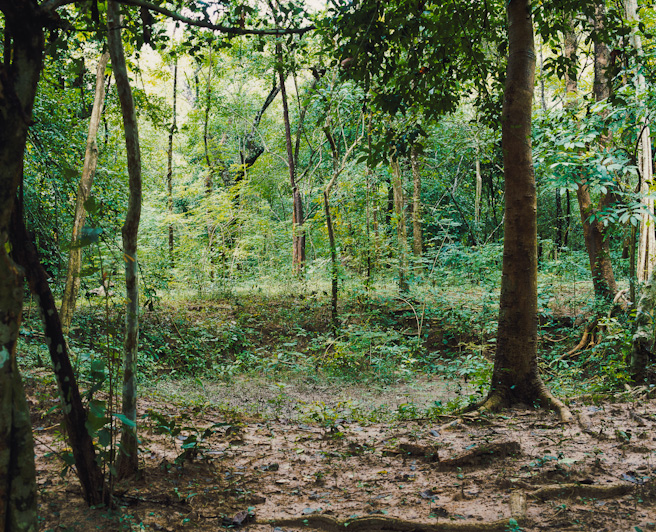 Image / Vandy Rattana
The theatrical release of Brother Number One went well in Aotearoa. We launched the film in early March and only winding up over the last fortnight. A two-month run is not bad given the very commercial environment that rules cinema distribution. Many cinemas, including the Rialto and the Bridgeway were generous and very helpful. Our trick was to keep the P and A distribution costs really low. Some generous sponsors helped us with the essential costs, the reviewers were generous and we worked hard creating two study guides, one for English and Media Studies and the other for History and Social Studies, which extended our audience to secondary schools.
Our next international screening is coming up New York, where we will be screening the film as part of the Human Rights Watch film festival at the Lincoln Centre no less. New York is one of my old hometowns – I lived there from 1981 to 1993 although the city has changed, although probably not as much as I have from my days as a young punkish rocker.
The Human Rights Watch Fest have been really supportive, always have great venues and they're including BNO in their travelling festival visiting something like 25 cities in Canada and the US,showing in cinemas and universities.
The broadcast of Brother Number One is most likely to happen early July, soon after we return from NYC – it is shorter than the feature version, but has its charms and the beauty of TV of course is reaching such a big audience. And following the TV3 screening, we'll release the DVD, planning both a premium education pack (with an answer booklet to the guides), and a Khmer version that our colleague Chakara Lim translated and subtitled.
David Piperni from Cargo Film and Releasing, our distributor, took Brother Number One to MIPDOC, which I think is the biggest documentary market in the world. It was one of about 20 or so "must see" titles recommended by Realscreen, which is pretty good, given I think there are about 6000 all up. Hopefully, this will all translate to distribution and help Brother Number One continue to reach audiences everywhere.
- Annie Goldson