Thanks for having us London
Thanks to John Biaggi and Andrea Holley and all the HRW team - great festival!
We had a fantastic premiere screening at the Curzon in Soho with a big audience of 150+. Quite a lot of ex-pats by the sound of the Q and A. They've also made some lovely posters for each of the films that form a little exhibition at the Curzon.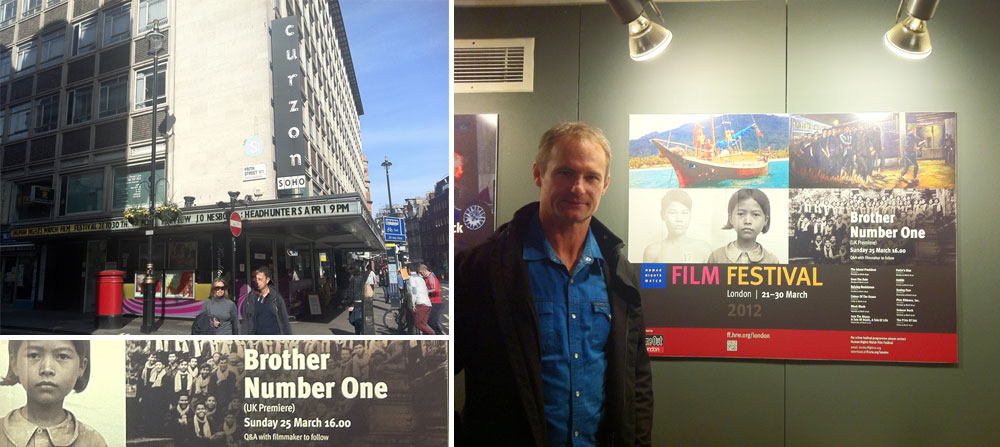 We sold out at The Ritzy for the last screening. It was great to have Alain Werner, one of the lawyers in the film, able to attend this screening and update us all on the case. Here's the before, during and after:

Lovely for me to meet other filmmakers and I'm staying in a lovely hotel right in historic Kensington, on a 4th floor which once must have been a maid's room.