2012: Director's Update
Brother Number One is now fully entrenched in the festival circuit – Rob and I made it to Melbourne, and the to IDFA in Amsterdam of course, and then before the jetlag was even over, off he went to Biarritz to FIPA, which required us (at pretty short notice) to produce a French subtitled version as it was in competition. I wrestled with Google Translate and my schoolgirl French until the wonderful Deborah Walker, translator extraordinaire, rescued me. In the meantime, Chakara is doing a Khmer version, which looks beautiful with such graphic text.

I'm off to Adelaide (not Biarritz I know) to AIDC where I'm going to be something called an F4 master, and then Rob and will be off the London for the Human Rights Watch Film Festival (for those in the UK, log onto http://ff.hrw.org/london, showing at the Curzon Soho and the Ritzy Cinema, both of which sound very London-esque and non-multiplex. Has a great lineup of films and I know they work hard to bring filmmakers together so that will be a blast – and it will be great to catch up with John Dewhirst's family too who will come down from the Lake Districts to the screening.

We have now signed with a distributor too, Cargo Releasing who are supportive and organized . . so many of my summer days have been spent in editing rooms, subtitling and editing down broadcast versions. Just as well we had a lousy summer.

More news too, we have written two study guides, with most of the writing by Amy West, a PhD graduate from the University of Auckland. One is for English and Media Studies, and the other History and Social Studies. Brother Number One does seem to address such a range of issues and we had such a rich bank of archives, it seemed a no-brainer really to try to reach out to schools and universities. Kate Stevenson has been wonderful as always, managing her partners highly successful gaming site and working hard to organize the guides online, contact the teachers and all. Lots of clips online if you click on the website.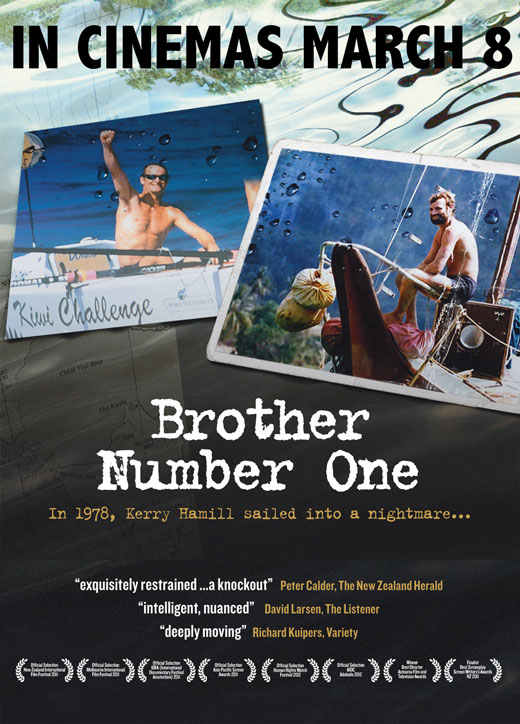 And the other big thing is we are going into a theatrical run here in New Zealand, pretty much nationwide we think. Whereas this is no blockbuster perhaps, we think it has widespread appeal and the critics have been uniformly very positive. Our P and A (publicity and advertising) budget is pretty modest, so word of mouth will be important, so any help from you all would be fantastic.