Report from IDFA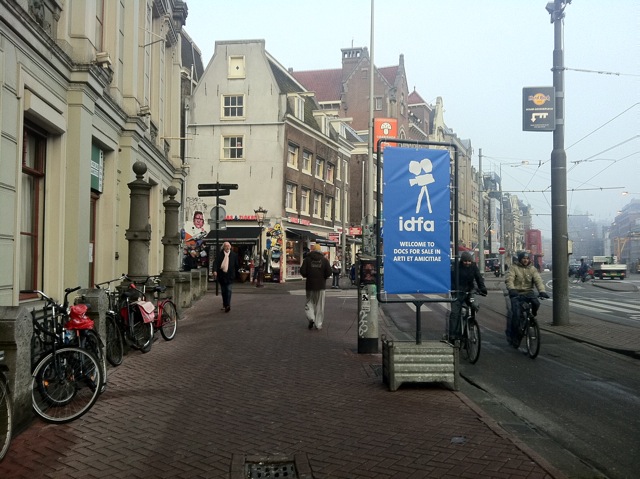 Lovely Amsterdam, so different as a city to Auckland. Canals and trams and bicycles and historic buildings, cheese and chocolate.  A different sense of history for sure. IDFA's signs are everywhere, from its tent, to Docs for Sale and the Forum through to the various cinemas. Rob arrived and the man that ate fried tarantulas in Cambodia headed for the handmade chocolate shop in Amsterdam. Always prepared to sample local delicacies.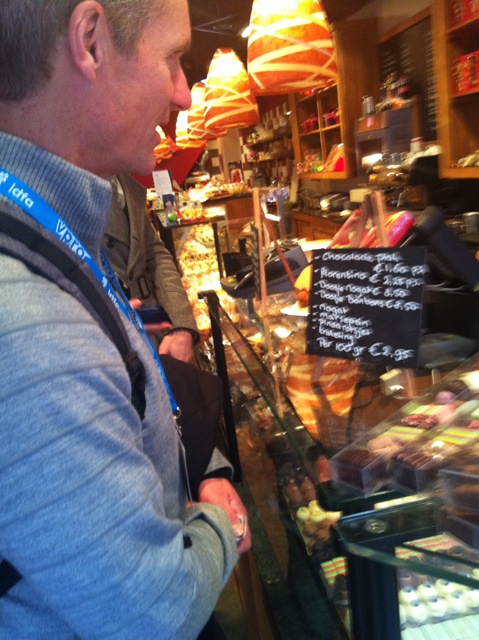 I have been incredibly busy with meetings. My strategy right or wrong was to pre-arrange meetings with distributors and sales agents, meet with them, then follow up to see who is interested and what the best "fit" would be. So I plunged jet lag and all, mostly meeting at Docs for Sale, a digitized bank of docs, including BNO – most buyers if they are not attending the pitch forum listening to, and hopefully investing in, new projects are skimming their way through the documentary bank.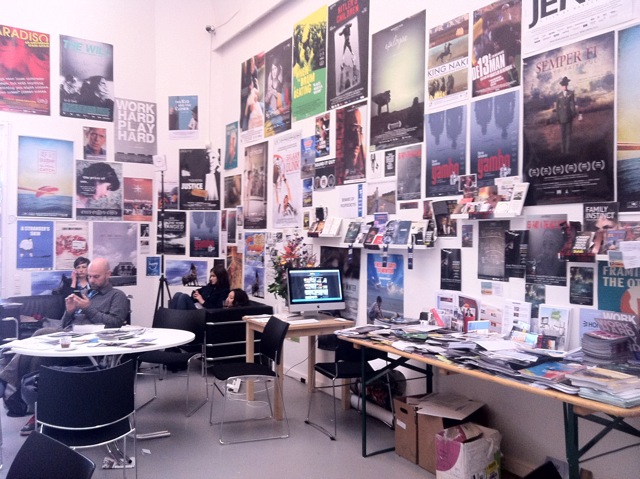 Our screenings have gone well: one daytime one, and one tonight at 10.15 pm and then another Saturday at 4.15 which is a good time given the chill in the air.  People here are hugely multi-lingual and the lingua franca is English rather than Dutch, which is convenient and they all pick up on the nuances within the film.  The audiences here are moved as elsewhere and the questions pretty much follow similar lines as they have in New Zealand and in Australia.
There are strong Kiwi connections here – the volunteer who picked us up has a mother from Palmerston North and Rob and I will be talking on a radio show called English Breakfast, subscribed to by the large Kea community here. The journalist was born in New Zealand to Dutch parents.
With the film screenings having gone well so far I am now, finally, getting a chance to look at some of the films myself. Making "engaged" creative documentaries may be harder these days as broadcasters head towards popular factual but clearly look at the range and depth of works here, there are still many filmmakers sufficiently passionate and/or crazy to keep it up.
Here is a video of one of the Q&As: