The finishing touches at Park Road Post
A message from Rob sent from the coalface at Park Road Post: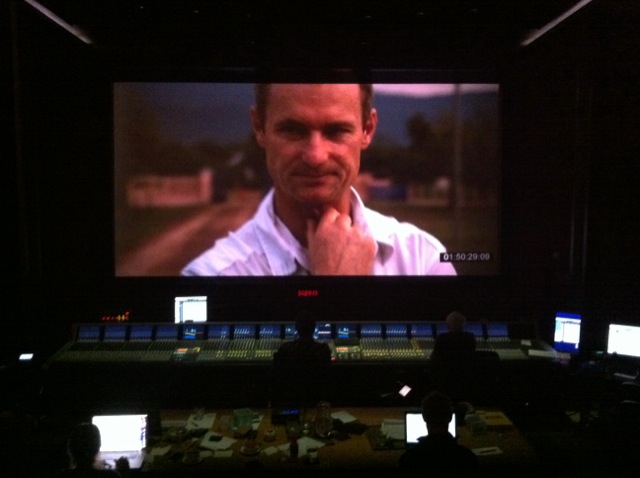 21 June 2011:
So Peter Jackson (we fondly refer to him as PJ) didn't front today but sent his apologies and love (well, I'm sure he would have had he know we were there!) What an amazing facility. Spent the day going over the sound edit, making sure music not over powering voice overs, narrations etc. The film looks amazing on the big screen and sounds terrific in the theartre setting. Annie Goldson and Peter Gilbert doing great work.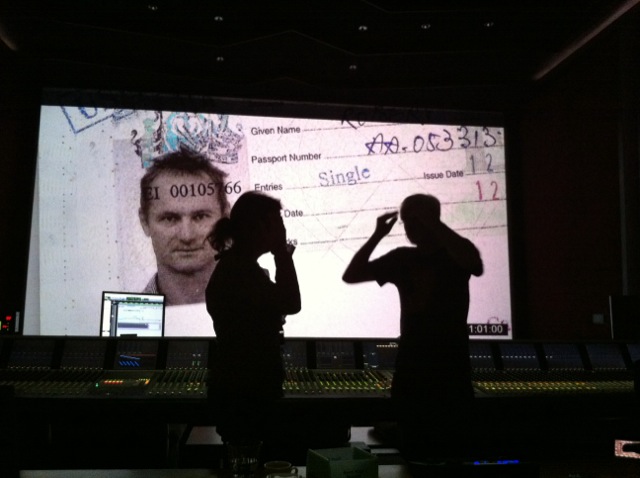 22 June 2011:
Back at the coal face at Park Road Post (PJ sure to make an appearance anytime soon) and currently watching on film Meas Muth, the former chief of the Khmer Rouge navy. He's the man who had the power to release my brother immediately following his capture. Seeing this man on the screen makes my blood boil.